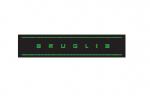 BRUGLIA is a 100% Made in Italy Certified Italian Manufacturer
We offer a wide range of women shoes of medium-high level: real hand sewn moccasins, court shoes of different heel heights also in goodyear construction, classic shoes, english style shoes, sandals, ankle length to knee length boots. We also provide a Luxury Line of valuable evening shoes and sandals embellished by real Swarovski rhinestones and other stones.
Search for more Products or more Manufacturers
Send your requests through this form and we will get back to you.
100% Made in Italy Certified Products
The 100% Made in Italy Certification provides consumers with the guarantee on the Italian orgin and the quality of purchased products. Manufacturers issued with the 100% Made in Italy Certification undergo a series of checks in order to verify that the entire production cycle takes place in Italy. The Certification follows the directives set in current Italian laws.
ISTITUTO TUTELA PRODUTTORI ITALIANI
Fermo | Palazzo Produttori | Via Carlo Cattaneo 1 | Tel. +39 0734 605481 |
[email protected]